The sixteenth season of Fortnite is coming out sooner than we think, yet so many information is under wraps that it's nearly impossible to tell what will happen within the next few months – but we have been given clues and we have created theories and speculation over Chapter 2, Season 6. How will the upcoming tie-in DC comic books coincide with Season 6? Will we get a retread of Chapter 1, Season 6, or will Season 6 be Jones' "next phase"? All of this and more are answered in this guide.
Season 6 Release
Season 6 is slated for release on March 16, 2021, with no live event to cap the season off in sight. This is a little worrying, since this season seemed to have a lot of story potential, with the reveal of the organization behind the Loop, the Imagined Order, and the climatic scale the season boasted.
Official Teasers
The first teaser/leak we got for this season was in the form of an image, with a red, yellow and white design. Certainly interesting.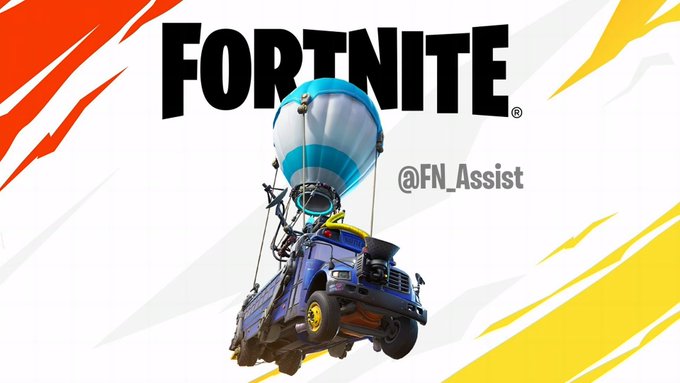 Possibilities
DC Theme?
In the Season 5 predictions post, we mentioned the possibility of a DC-themed season thanks to Chapter 2, Season 4, which was themed around another comic corporation, Marvel Comics. Back then, DC content was pretty scarce – we only had three themed outfits in 2019 and three more in 2020, but then, the Last Laugh bundle released and brought in iconic villains like the Joker and Poison Ivy as outfits. Now, in 2021, not only have we had two Arrowverse characters enter the Loop, but we also have a series of comics releasing during Season 6 about Batman, Harley Quinn, Catwoman and the Zero Point. DC and Epic are becoming a lot more friendly with each other, and are beginning to collaborate a whole lot more often than they used to. A DC theme is very likely, and we could see Superman, Wonder Woman, Green Lantern and Martian Manhunter rival the likes of Tony Stark, Storm, Groot and Thor from the Marvel battle pass last season.
Continuation Of The Zero Point Arc?
Season 5 has been pretty underwhelming so far after such an entrance all those months ago. It's safe to say that what was promised as a chaotic season to explain everything about the Zero Point ended up being a collage of collaboration outfit after collaboration outfit, after collaboration outfit, and Fortnite is beginning to lose it's identity. Seeing how the official Battle Pass trailer for this season mentioned "a next phase", we could be seeing Season 6 continuing the story from this season, maybe adding more characters, raising the stakes, reveal more things, and finally revealing the return of The Seven.
There's also a chance we might be seeing some coverage on the Fox Clan – halfway through this season, Fortnite changed their profile picture and banner on Twitter and tweeted some pretty cryptic things, roleplaying as Vi, the February outfit for the Fortnite Crew. Vi is a member of the Fox Clan, a group that the Drift and Catalyst outfits from seasons before were a part of. As I mentioned in that post, the tweets seemed way too interesting to serve as simply a teaser, and I believe the story will be expanded upon sometime this chapter. Why in Season 6? Well, look at her name. Vi. VI. VI is the roman numeral for 6, and Epic likes using roman numerals, like in Season X. Maybe instead of Season 6, we'll get Season VI?
Chapter 1 Connections And The Return Of The Cube?
Fortnite has been subtly showing off how the Chapter 2 seasons have been secretly mirroring each other, but it's more obvious than ever – Season 1 of both chapters was simple, plain and were fresh starts to their respective chapters. Both had a Fortnitemares event, but Chapter 1, Season 1 was fairly simple compared to it's slightly more complex Chapter 2 counterpart. Season 2 is a bit harder to connect, as both seasons had wildly different themes and gameplay. Both Season 3s, however, did feature astronauts in the Battle Pass, and had incoming threats in the sky that segued into Season 4. Both Season 4s involved superheroes and a man from outside the Island using science and creating a lab – but they both have different origins and objectives. Chapter 1's The Visitor came from the object in the sky and wanted to destroy the Zero Point, while Chapter 2's Tony Stark is here to defend the Zero Point from the object in the sky. Finally, both Season 5 installments feature the aftermath of the crazy scientist's plot, worlds colliding between both chapters, a desert being added, rifts, and people from alternate realities being thrown in. The connection is stronger than ever.
What did Chapter 1, Season 6 have? That season had a cube coming in and arriving in the southeast, where the **REDACTED** bunker, which has remained redacted since Chapter 2 began, is. Will the Cube return inside the bunker? There is an entire power plant dedicated to it, so maybe he could return there? The sky's the limit.